Rules to Play Bingo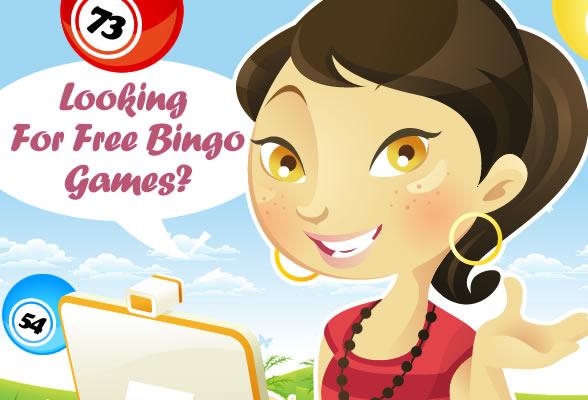 Online Bingo is one of the more popular online lottery games available on the Internet. There are dozens of Bingo and Bingo-related games that players can choose from (you can have some ideas from www.onlinebingo-usa.net/). While playing virtually is similar to the real Bingo halls can be done in the privacy of your own home. Traditional Bingo play is a game of luck where randomly selected numbers are drawn with players matching the numbers that are called to those on their set playing cards. As everyone listens to the numbers called out, the first person to call out "Bingo" after they've completed a card forming the specified pattern is determined as the winner. The great thing about playing bingo online is while you aren't in a Bingo hall, you can still discuss with other players. Through "chat rooms" you can have a virtual conversation with other players and share a few words in between games.
What You Need
There are just a few items you will need prior to getting bingo online. First, an Internet connection, then a compatible device (i.e., Computer, mobile device or tablet with updated web-browsing software), and virtual payment systems.
Some online games are free but others require a fee to participate. Aside from your payment for an Internet connection, some paid online games require buy-ins, one-time payments as well as ticket purchase. Usually this can be done through credit cards or electronic payment services. The cost of Bingo games vary from some charging as little as 1p while others can cost about 10p. With the small buy-in the appeal of prizes that can run into the multi-thousand pounds makes gaming that much more exciting.
How to Play Bingo Online
First, you will need to register with an online Bingo gaming website where you will be provided a username. As a note, make sure that you register a valid email address, one that you access regularly as this is important when claiming prizes. Most games are either blackout or straight-line patters. Unlike the balls that are used in traditional Bingo halls, online Bingo games will use random number generators. Depending on the game you choose, mechanics may vary slightly. Typically, you will be provided (or you will purchase) Bingo cards that have been randomly selected by computer software. Most sites offer a "New/Change Card" option that allows you to change the cards you've been issued. Canadians reading can learn more on this area of online bingo by selecting the link.
Using display pages, online Bingo games have callers (number generators) with Bingo numbers being displayed. Some sites will even allow pre-purchase play where players can manually or automatically play Bingo while away from their computer. Based on your online gaming site, there are either 75 or 90 possible Bingo numbers but there are some offering quick plays of 30 numbers. Once the caller shows a selected number, players can check if that specific number is on the cards they're playing. If it is, you can manually mark it by clicking or have a card manager mark (if in auto mode). Once you've completed a pattern, click "Bingo" button and once verified, you go through the process of collecting your winnings. As a tip, you may wish to follow the game using the online auto features until you've gotten a hang of how to play the game virtually. The online chat room is one of the appeals of online Bingo. In traditional halls, talking and discussions are typically frowned upon so being able to socialize through chat rooms is an interaction many players appreciate. If you have more question, ask our experts from www.onlinebingo-usa.com/. There are thousands of bingo games online and more can be read if you click on the link, this will inform players based in Canada of the games they can discover in Canadian casinos.
Put those new skills to the test.
Check out the numerous lottery games that you will be able to find on online casinos: